One of the first things I do when I find out I am going to visit a new town is scan the plant-based (okay, solely vegan!) cafes. Whether it is the neighborhood green smoothie joint or the hole in the wall that serves the most delicious and creative plates each day, I am down to trying any and all. You never know what you might be introduced to and who you might meet!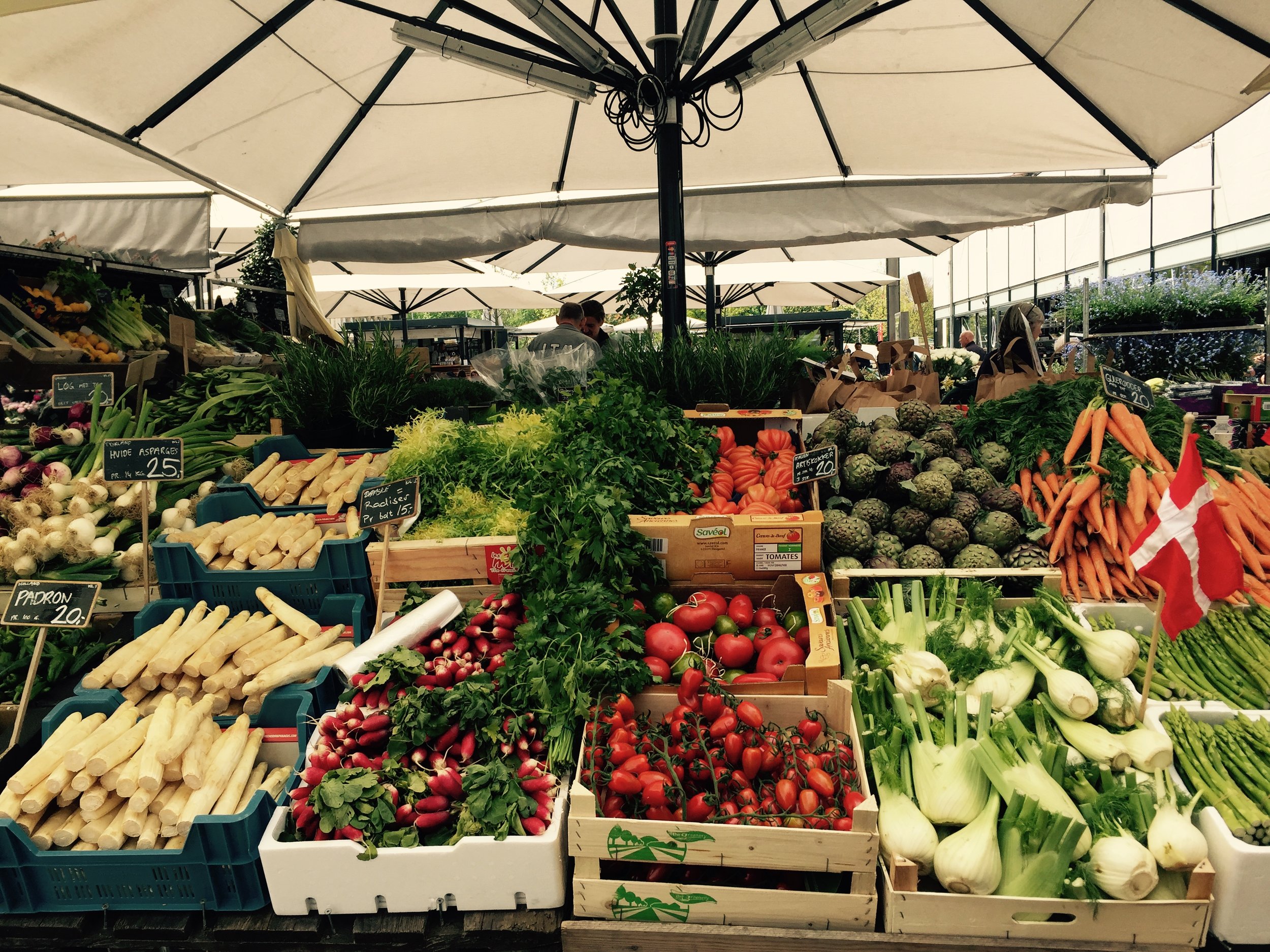 Recently I was visiting with a friend and she asked me if I knew of any yummy, primarily veggie, vegan cafes in Copenhagen. I replied with an enthusiastic y-e-s! and starting spouting out names and characteristics of cafes I am known to frequent. Below are just a handful of plant-based cafes to check out in Copenhagen. !Que disfrutes! And be sure to report back as well as share with me the names of new veggie places I can try and add to my list.
1. Morgenstedet
A cosy veggie cafe in the heart of Christiania known for using new and different, fresh ingredients each day. Go with an open mind and your tastebuds will thank you! If the weather is nice there is space for you to sit outside and if not, feel free to get hygge (untranslatable Danish word for cosy; enjoying life's simple pleasures) indoors. Make sure to bring cash, last time I did not bring any and had to return at a later time - they did not take mobile pay or cards as of June 2017.
Located:
Fabriksområdet 134
1440 København K
2. 42Raw
42Raw has an array of items on the menu to choose from. Depending on what you are in the mood for - you might try their brunch (served until 14:00) with banana pancakes w/agave syrup, sweet potato fries, their 1/1 glutenfree bread, avocado & hummus, and granola bowl or their New Orleans juice with beetroot, ginger, and apple. However you decide to order, rest assured that you cannot and will not go wrong - everything is delicious!
Located:
Pilestræde 32
1112 København
Waterfront Shopping
Tuborg Havnevej 4-8
2900 Hellerup
Frederiksberg Centret
Falkoner Allé 21
2000 Frederiksberg
3. Simple RAW
I visited this cafe quite often in the spring and I was very happy to see that since I had last visited them (a year prior) their menu was more varied and uber creative. There are bowls (YUM), noodles, and yummy treats to finish off the meal. There is lots of seating and space to feel cosy and comfortable.
Located:
Gråbrødretorv 9
1154 København K
4. Souls
I visited this cafe just last weekend and fell head over heels for their viking bowl, picture below. With the different tastes and textures, I felt happy trying something new and totally enjoying myself. It was not my first visit nor will it be my last. They have breakfast, brunch, lunch, and dinner so feel free to pop by any time.
Located:
Melchiors Plads 3.
2100 København Ø
5. The Organic Boho

Although this cafe is tiny it packs a mighty punch - the menu is colorful, nutritious, and indeed delicious! Whether you go for smoothies and a side of sweet potato fries with your gals or treat yourself to one of the burgers you most certainly will enjoy yourself. And as a bonus, when the weather is nice, you can sit outside as I was doing when I took this picture.
Located:
Gothersgade 5
1123 Kgs. Nytorv, Copenhagen
Prinsessegade 23
1422 Christianshavn, Copenhagen

6. Cafe N
I would be remiss to fail to mention this cosy little cafe nestled in Nørrebro. It is often best to reserve a table if you know you would like to dine there. It is quaint with warm sips, burgers, and even brunch. A must visit!
Located:
Blågårdsgade 17
2200 Copenhagen
BONUS!!!
Want to try a delish vegan ice cream option? Look no further than Nice Cream. You can get an ice cream sammie or even a little cup with their homemade seed granola put on top. If you are in the market for vegan ice cream, you will not be disappointed.
Located:
Enghave Plads 10
Copenhagen, Denmark 1670
Elmegade 30
Copenhagen, Denmark 1670
So there you have it six, well six plus one veggie/vegan cafes to check out while either visiting or living in Copenhagen. I hope you will enjoy them as much as I do and that you keep me updated on your veggie cafe finds around the city too.
Cheers to delicious plant based creativity, nourishment, and continuing to share the deliciousness plant power with friends and family!