At the beginning of this year I spent a couple of days in Seattle. What was supposed to be the last stop of a San Diego, California > Portland, Oregon > Seattle, Washington road trip, ended up being a travel by plane three day refuge from snowy weather. On the road, a few hours north of Sacramento, it became obvious that it would not be possible to make it by car to Portland and ultimately to Seattle.
Seattle was fresh and bright. I was given a list of recommendations, thanks Hannah!, and was prepared with warm clothes. On the last evening the Seahawks played in their home stadium. While I am NOT a fan of professional football, the game was on in the background, and of course, I cheered for number 89!
Included below are a few To Do's, For Funs, and places To Eat.
To Do:
1. Visit Public Market Center. There are a lot of fresh veggie food stalls as well as fish, cheese, and other specialty products. Walk around and see what goods they have.
2. Take a ride up the Space Needle. Incredible view on a clear day.
3. Walk around the neighborhood of Ballard. There are loads of cute little cafes and shops to check out.
4. Explore Capital Hill.
5. Check out Alki Beach. There was a sidewalk just alongside the beach where you can walk and walk.
For Fun:
1. Dandelion Botanical, Ballard. If you are into herbs, ayurveda, apothecaries, and special treasures like these check this place out. I had a great experience.
2. Olympic Sculpture Park. I did not have the opportunity to see it up close but I hear it is very neat.
To Eat:
1. Chaco Canyon, 8404 Greenwood Ave N. There are a few locations and I visited the Chaco Canyon on Greenwood. Chaco is a vegan cafe with a lot to choose from as well as an extremely nice staff. At unique, fun-loving cafes like this you cannot go wrong!
2. Athenian Seafood Restaurant and Bar, at Pike Place. The view was lovely and the service was great. Even though it is a seafood place they were accommodating and creative, they even made the Reuben veggie (i.e. sans the roasted corn beef)!
3. Cactus Restaurant, Alki Beach. Delicious Mexican food. I tried the Butternut Squash Enchiladas and had enough for dinner.
4. Bacco Cafe, Pike Place Market. Recommendation. The steamy black coffee and eggs benedict were delish.
5. Top Pot Donuts. It was hard to choose only one donut.
6. Rachel's Ginger Beer. My friend, Alan, introduced me to Rachel's Ginger Beer. I tried the Blood Orange Hoddy Toddy. It was just what I needed on this cold winter day.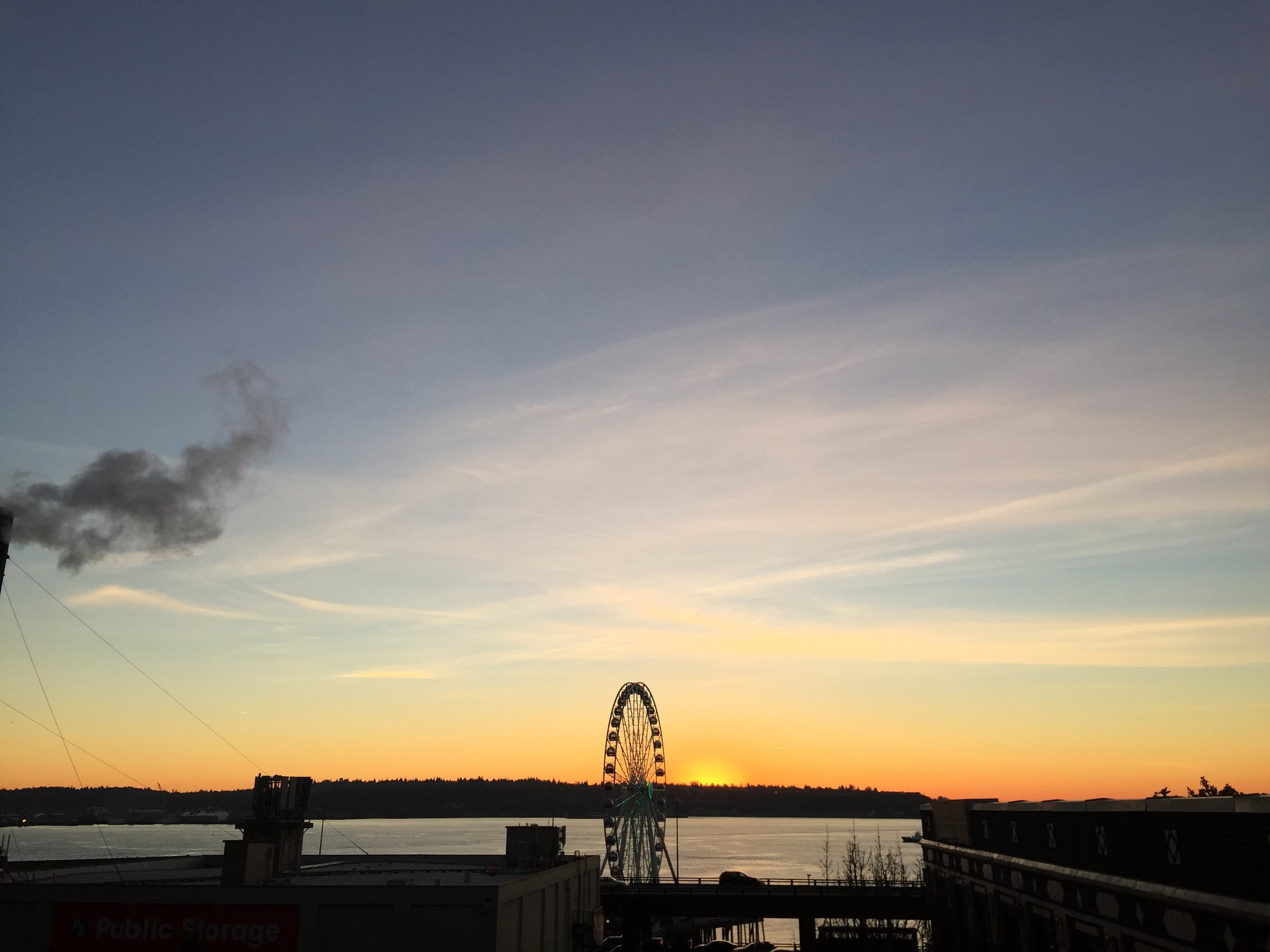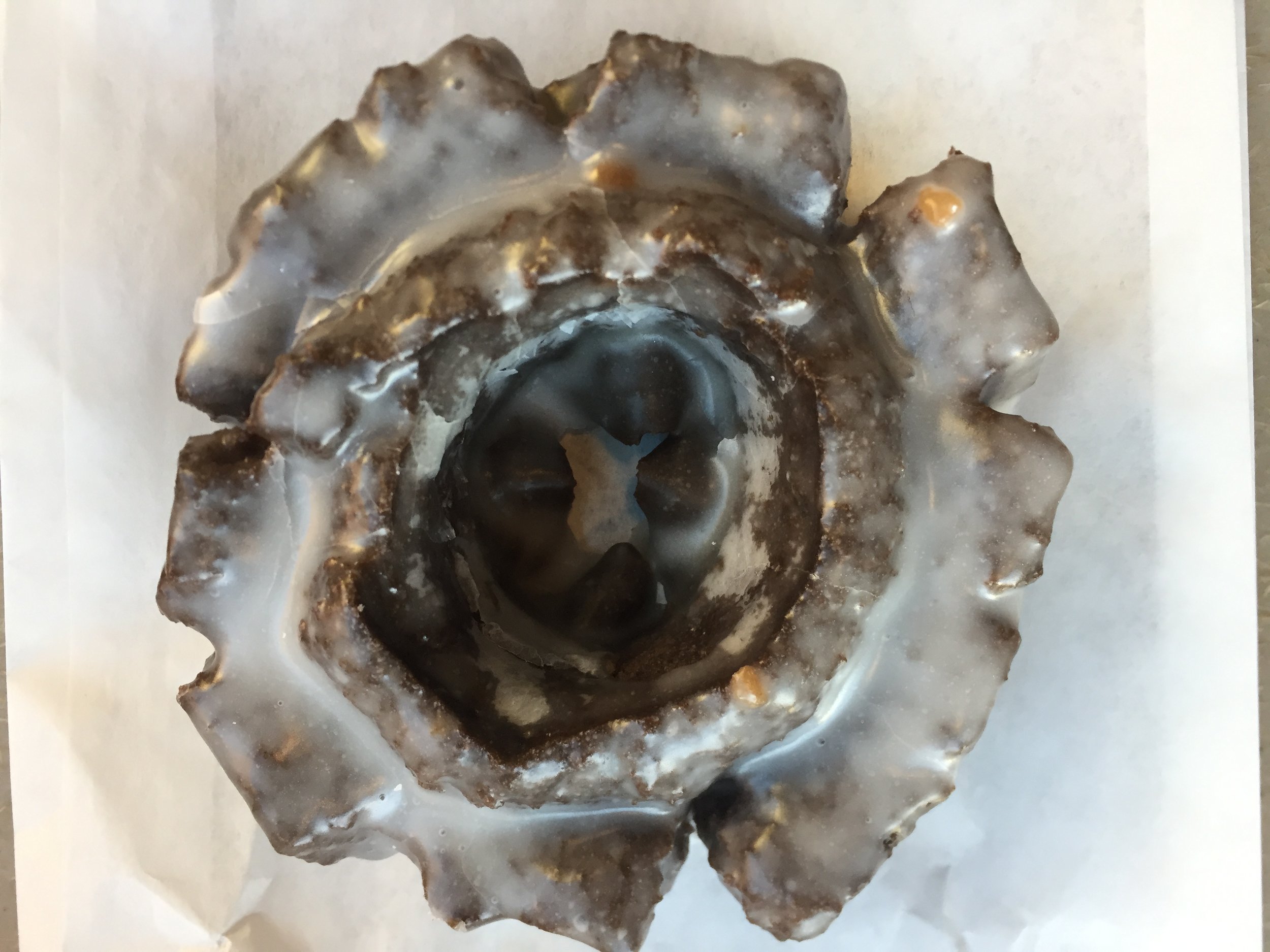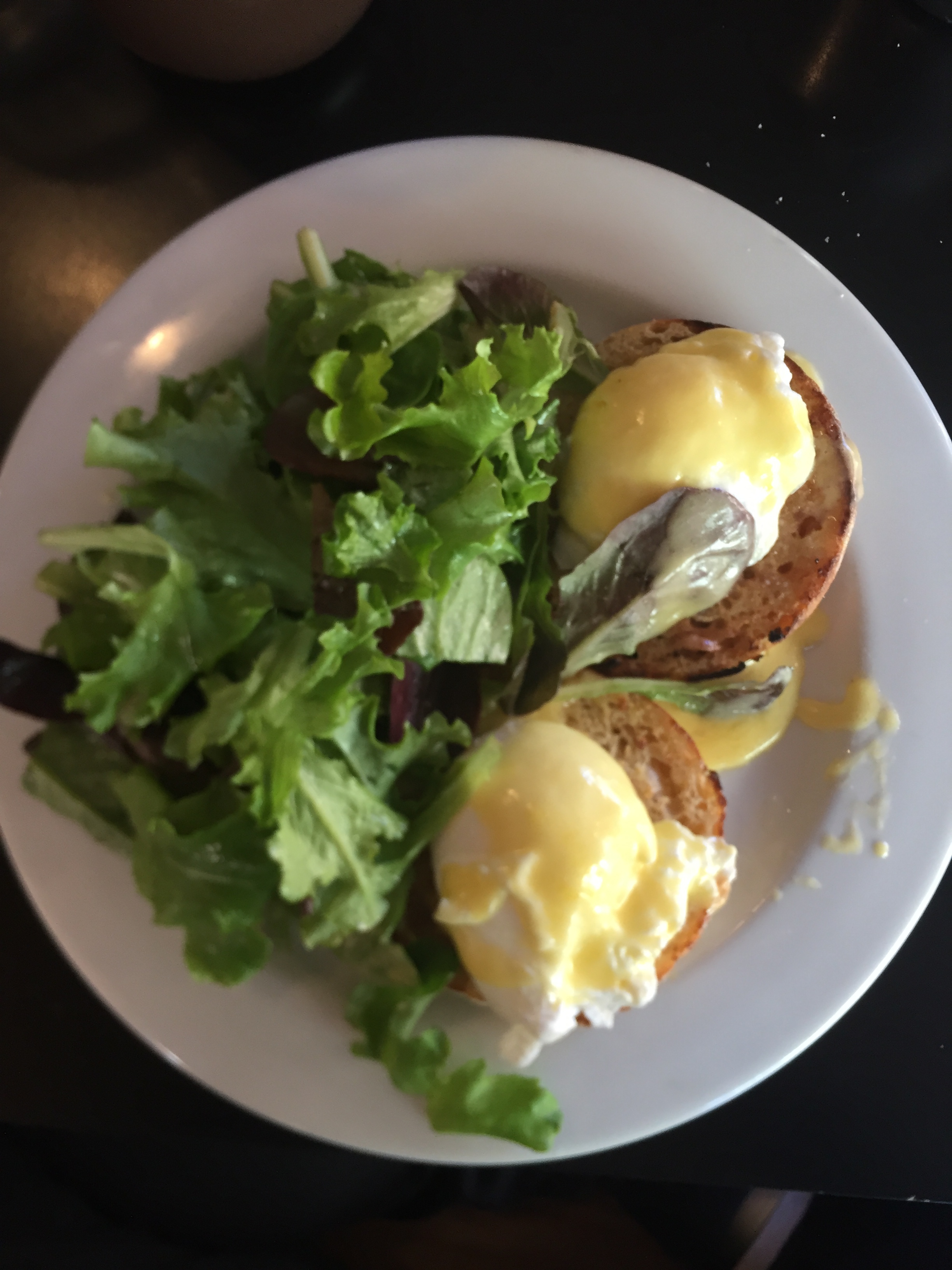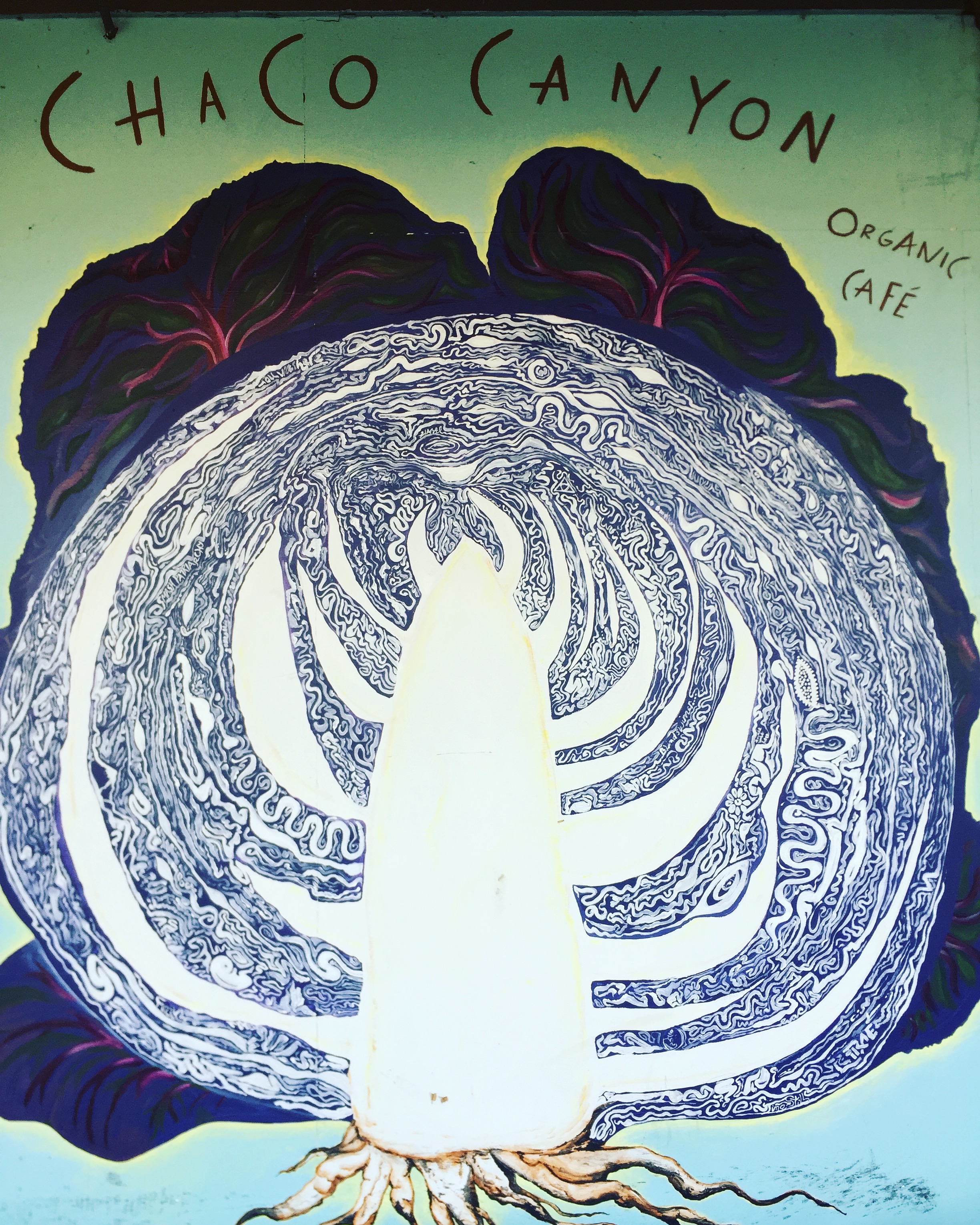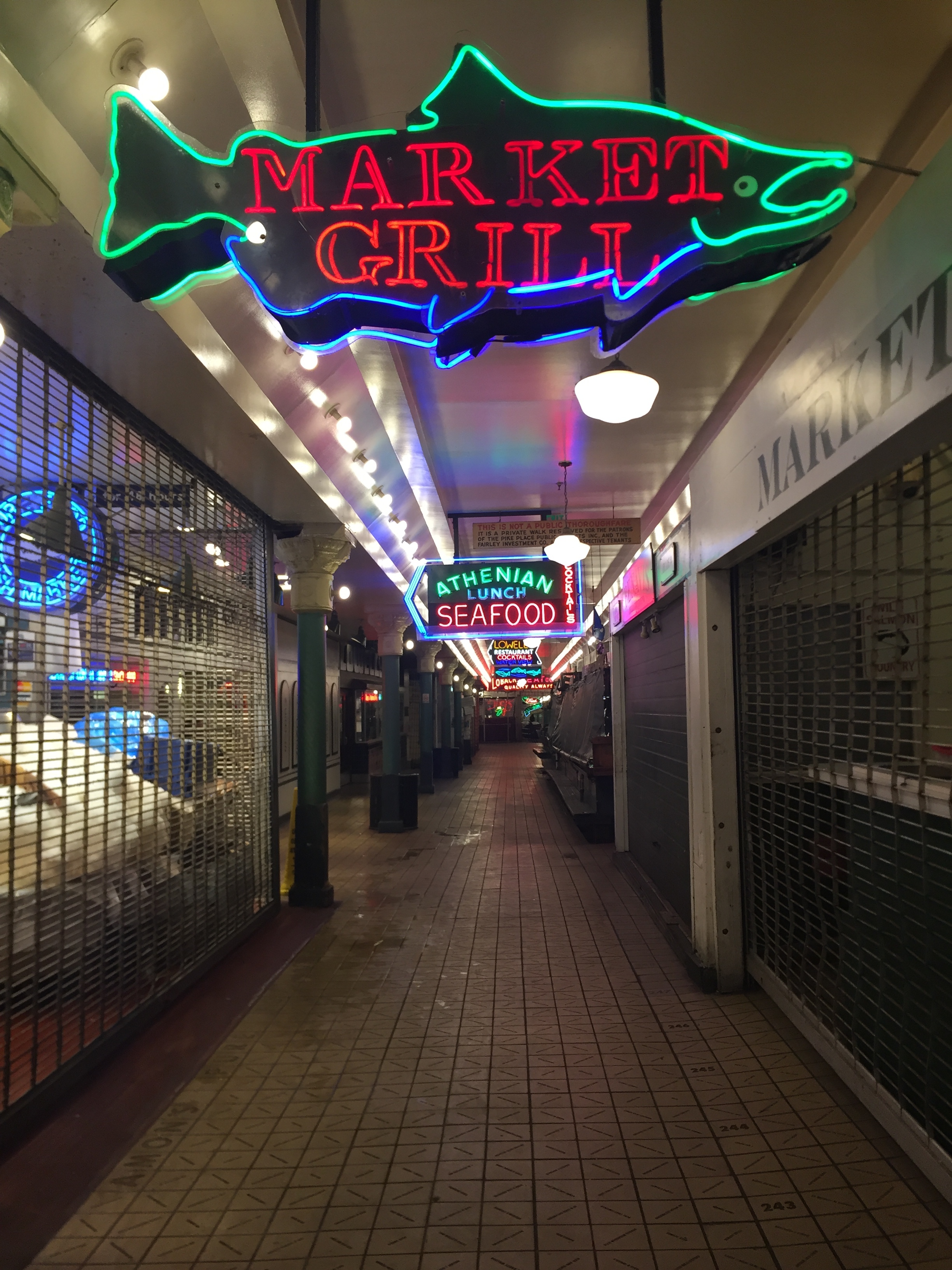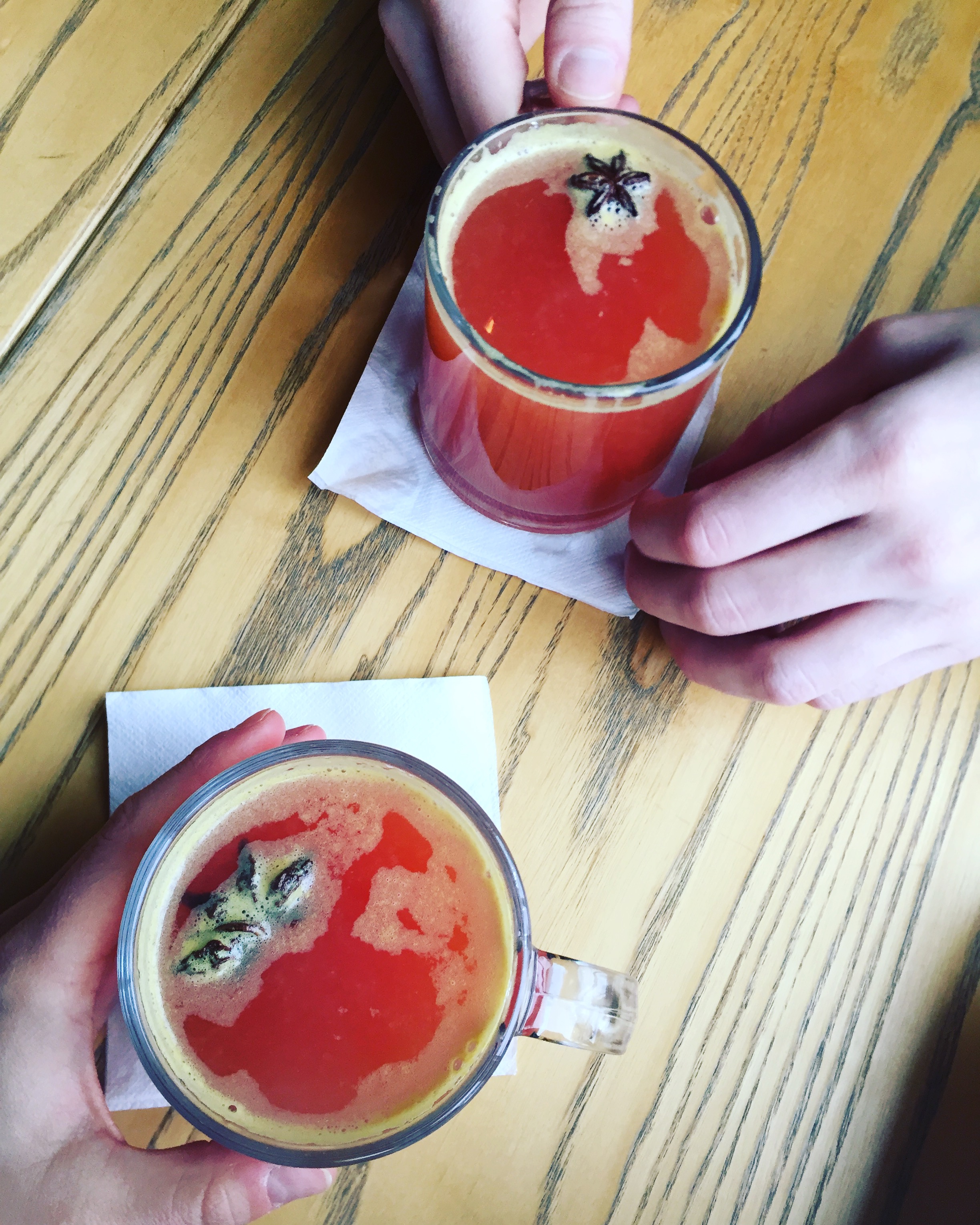 May this give you insight into a few neat things to see/do/eat while in Seattle. Of course, I did not have the chance to catch it all so next time I visit - I will try new things. Have you been to Seattle? Do you have any recommendations?
Be well :)